Yesterday, Danny Boyle's beautiful tribute to The Beatles
1/1 · Por HBO
What would happen if the collective memory of The Beatles suddenly disappeared and only one person remembered them? This is the premise of Danny Boyle's film Yesterday, which can be enjoyed starting this April on HBO and HBO GO.
Yesterday, between fame and love
Jack Malik (Himesh Patel) is a young musician who composes his own songs but has one failure after another in his attempts to make himself known. On the day he decides to give up, something strange happens on the planet as he also gets run over and loses consciousness for a short period of time. After this precarious event, he realizes that The Beatles have disappeared from the history of humanity; nobody remembers them, they are not on the Internet and their records have vanished.
When Jack makes this incredible discovery he is lured by the temptation to use this information in his favor. He decides to try his luck and claim authorship, at first, of one of the greatest songs of The Beatles: "Yesterday". On his way to success, innocent and dishonest at the same time, Jack will begin to change until he finds himself caught between fame and the love of Ellie Appleton (Lily James), his best friend and manager.
In a time when Elton John and Freddy Mercury have jumped onto the big screen, Yesterday is presented to us as a film of a love of music without the star musicians being in front of the cameras. Their absence is perhaps a metaphor for what can happen when we treat love poorly. With dishonesty and selfishness, we can damage and make disappear what we love. Jack will have to return to himself, to what he truly is, to remedy the giant mess he has created.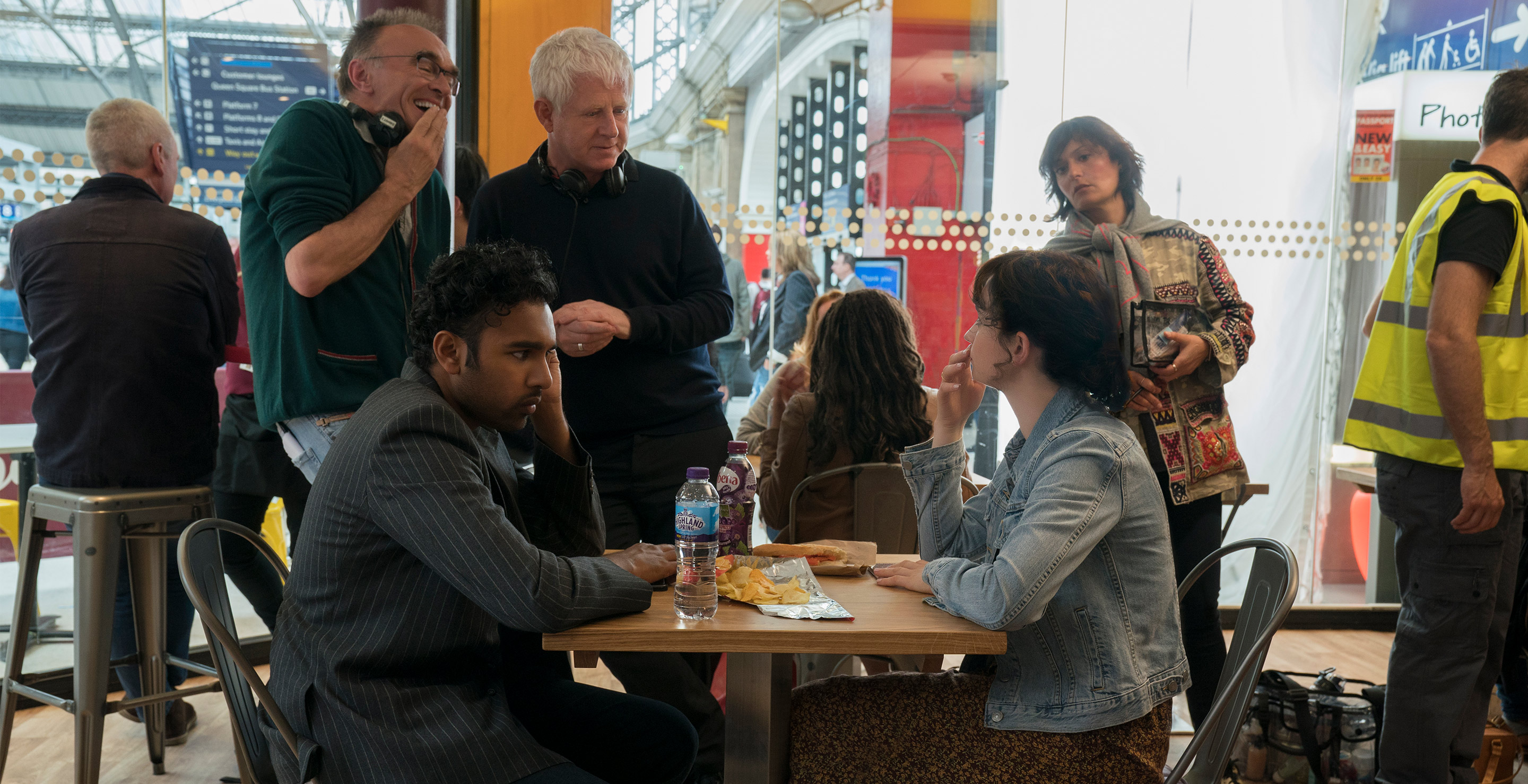 Danny Boyle directing Richard Curtis' screenplay
Danny Boyle brings us a comedy that is uniquely romantic in its approach and goes beyond what we are accustomed to seeing from Hollywood. To achieve this he worked with Richard Curtis's script, with whom he had not collaborated. Boyle had yet to work on a romantic comedy prior to Yesterday which made Curtis the perfect fit, due to of his library of classic stories of romance and comedic tales including Four Weddings and a Funeral (1994), Notting Hill (1999), Bridget Jones's Diary (2001) and Love Actually (2003) among others. 
Boyle, on the other hand, has had a versatile career full of cinematic gems. Shallow Grave (1994) made him famous thanks to a daring directing technique combined with a tough crime story among friends. Two years later, Trainspotting elevated him to the rank of cult director. The story of Renton (Ewan McGregor), a young man trying to get out of the drug world in Edinburgh, excited the film industry eager for new, contemporary, acidic stories told with an innovative technique.
In 2009, Boyle presented Slumdog Millionaire (2009), a piece that won him the Oscar for Best Director and also won Best Picture, Adapted Screenplay, Cinematography, Editing, Soundtrack, and Best Song. The story, as many remember, is about a boy from Bombay who wins in TV's "Who Wants to Be a Millionaire" and who, to prove he didn't cheat, recounts what he learned through the trajectories of his tragic life. The star of the acclaimed film was Dev Patel, who, curiously, is not the brother of Himesh Patel, our Yesterday musician.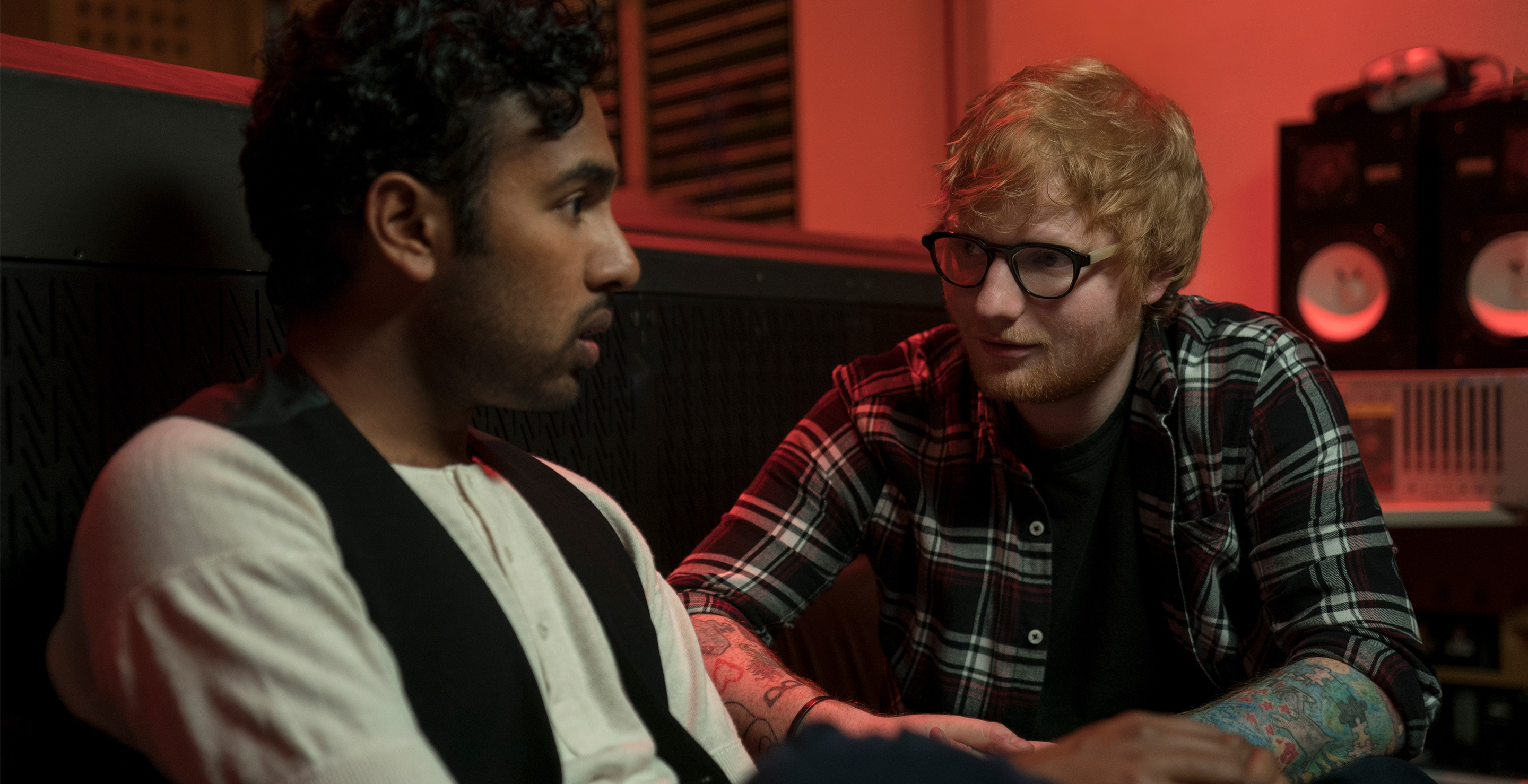 Ed Sheeran and other fun facts
It should be noted that the well-known British composer and singer Ed Sheeran plays an important role in Yesterday. Sheeran, who plays himself, acts as a kind of scout and at the same time a competitor of Jack Malik.
Another fact: "Yesterday" was composed by Paul McCartney and recorded in 1965 for the album Help! It is one of the most popular songs and has been performed, according to some estimates, about six million times. In fact, McCartney has earned over half a billion dollars in revenue from the song. But the most interesting fact is this: it is said that McCartney composed the tune after a dream he had at his girlfriend Jane Asher's house. It had come out so perfect at first, that the musician feared he had composed something he had heard before. He spent about a month introducing it to music experts, to see if they recognized it. They told him they hadn't heard it before, and that's when McCartney decided to register it as his own. Thinking about this anecdote, it's not a coincidence that Boyle gave his film the title of the famous song.
Enjoy Danny Boyle's Yesterday, now on HBO and HBO GO.